DeHumidification Technologies, LP provides humidity and temperature control services and equipment for the construction industry. We have developed the technology using temporary dehumidifiers and temperature control equipment to remove moisture and eliminate the problems on a construction site.
Moisture has always been a problem in the construction industry by creating an environment for mold and mildew to grow and improper curing of concrete and coatings. In the effort to complete projects as efficiently as possible, interruptions from moisture can cause delays on construction projects that will cost you time and money. Considering that historically the permanent HVAC system has been used to achieve this scope of work, it is our goal to help the contractor make the most economical choice. There are often delays in chillers, boilers, and gas lines to name a few that prevent the use of the buildings HVAC system in time for finishes.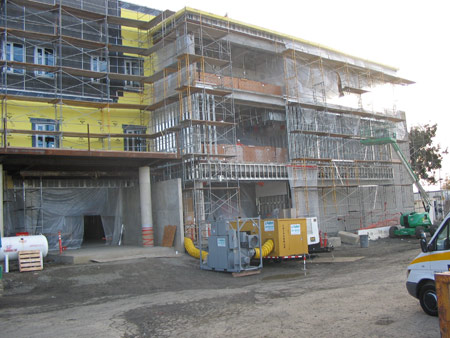 DH Tech can offer supplemental equipment to assist the permanent HVAC systems deficiencies or in the case of LEED and other projects requiring a high level of IAQ (indoor air quality) as mandated by SMACNA. DH Tech can provide a whole system that will meet the goals of thermal comfort, increased ventilation and dehumidification during construction.
Benefits of dehumidification: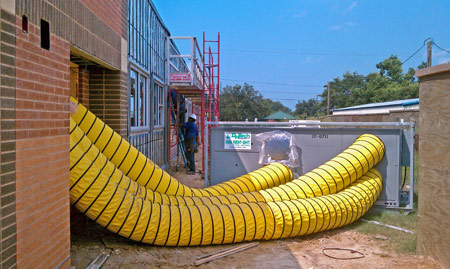 DH Tech uses desiccant and refrigerant-style dehumidifiers or a combination of both to provide dry air inside the building to draw out wet air from the work environment. The extremely dry air blown into the building has a low vapor pressure and draws moisture from the wet material, such as recently applied joint compound, concrete, paint, stored hardwoods, installed ceiling tiles, etc., to dry the material at an accelerated rate.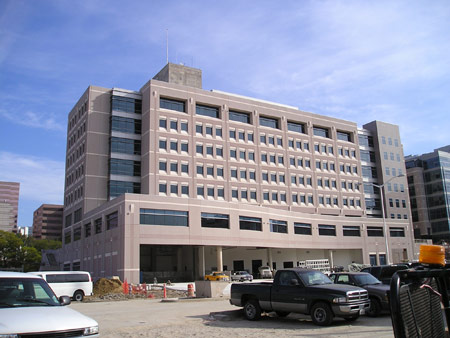 Our 
Continuous Monitoring Device (CMD)
 can be used to take continuous readings (temperature, relative humidity and dew point) to monitor conditions in the work area to maintain optimal conditions according to the project specifications.
If your schedule has been delayed by excessive concrete slab moisture or high interior humidity causing slow drywall and paint curing, we can help. Our services are used during the installation of wood flooring, millwork, cabinetry and ceiling tile. The applications and benefits are endless for this industry and your specific project. We provide a cost saving alternative for a healthy, completed project.