DeHumidification Technologies, LP provides humidity and temperature control services and equipment for the construction industry. We have developed solutions using temporary dehumidifiers and temperature control equipment to remove moisture and eliminate problems on a construction site.
Moisture has always been a problem in the construction industry, creating an environment for mold and mildew to grow and impede proper curing of concrete and coatings. DH Tech provides solutions that allow projects to proceed as efficiently as possible, preventing interruptions from moisture that can cause construction delays that cost you time and money.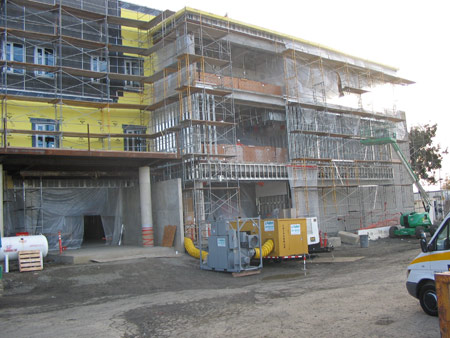 Our mobile, trailer-mounted equipment offers supplemental support to permanent HVAC systems. In case of LEED and other projects requiring a high level of indoor air quality, as mandated by SMACNA. DH Tech can provide a whole system that will meet the goals of thermal comfort, increased ventilation and dehumidification during construction.
Benefits of dehumidification: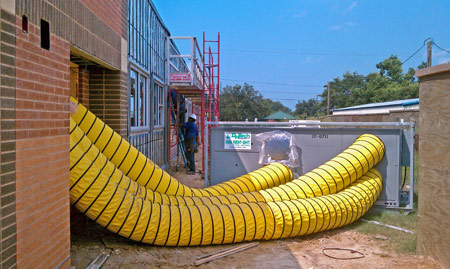 DH Tech uses desiccant and refrigerant-style dehumidifiers or a combination of both to provide dry air inside the building to draw out wet air from the work environment. The extremely dry air blown into the building has a low vapor pressure and draws moisture from the wet material, such as recently applied joint compound, concrete, paint, stored hardwoods, installed ceiling tiles, etc., to dry the material at an accelerated rate.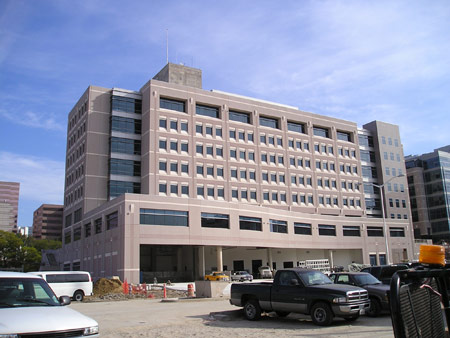 For more information, please contact us at dhtech@rentdh.com or 866-RENT-DHT (736-8348)